Campbell Hausfeld Generators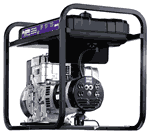 Campbell Hausfeld uses several brands of engines on their generators. The best way to order a kit is by the engine model number. Be sure to include all the Campbell Hausfeld Generator information in the comments section when you check out.
This link will take you to the ENGINES page.
ORDERING & QUESTIONS
Use your credit card and safely and securely order on-line. Or call our office toll free at :1-800-553-5608
Monday thru Friday
9:00 am - 4:30 pm
Eastern Time.
You can place your order over the phone if you feel more comfortable doing that or if you would like to speak with a company representative to answer any further questions you may have.
Please check our BASIC INFO page first. 1-800-553-5608